It's good to see Fe Arts Gallery getting the word out about events via email so I can blog about it! Rick Byerly

...


Fe Arts Gallery

---
Art Lovers: A Speed Dating Mixer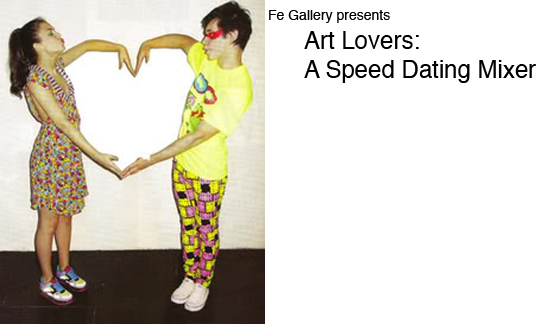 Saturday, February 12, 2011
7pm, Fe Gallery
$5 Entrance Fee, Refreshments provided
Meet art enthusiasts and artists! You never know, it might be your lucky night!
To keep the conversations comfortable, participants don't ask each other for contact information. When you meet someone you want to see again, you'll write their name on your dating card. If both parties are interested in meeting again, we'll provide you contact information so you can set up another date.
To sign up straight away,
Register online
(limited space available)
---
Call for Curatorial Proposals

Fe Gallery is currently accepting proposals to be a Guest Curator for the 8/12-9/17 slot. The deadline to submit your application is Friday, April 1, 2011.
Please click here for more information.
---
Currently on Exhibit: Getting Closer, curated by Lindsay Howard

What is the shape of intimacy in the digital age? What are its values? What does it mean to connect?
GETTING CLOSER brings together digital artists working with cutting-edge technologies who address connection across physical and metaphorical distances by producing new ways of initiating and exploring intimacy.
>>more info
>>press: Artists consider 'Getting Closer' on the web PITTSBURGH TRIBUNE-REVIEW
---
Spotlight On....RILEY HARMON
One of the local artists currently involved in "Getting Closer", we take a closer look at Riley Harmon and his body of work....
My creative activity originated in theatrical performance, visual
effects, and film. In my current work I seek to reverse-engineer
social and personal narratives through discrete objects,
installations, and electronic happenings. I am particularly interested
in the blurring of physical and virtual experiences, concepts of
authenticity, thresholds, and détournement. I often take on the role
of a researcher, and my output becomes a synthesis of the research
performed and experimentation with materials and ideas. Just as
western psychologist George Kelly metaphorically examines the
individual person as an experimenter, or scientist, V.F. Cordova,
Native American philosopher, also makes the same relationship, placing
an artist in the role of a scientist seeking to gain new
understandings and consciousness of the world around them. Cordova
writes, "the artist, like the scientist, is a seeker of knowledge. He
examines the world and portrays what he has learned in order to share
that knowledge with his community."

Recent international exhibitions include Amsterdam, Vienna, Dublin, Portugal,
US, and the UK. Harmon has been published in a number of international publications, including Rolling Stone Italy, he has been a part of the permanent collection of the Fred
Jones Jr. Museum of Art, and has broadcast video works throughout the
United States and the Internet. Harmon has earned a Bachelor of Fine Arts in
Media Arts with Distinction from the University of Oklahoma and is
currently at Carnegie Mellon University in Pittsburgh pursuing an
interdisciplinary MFA.

Upcoming:

Bakery Square, Pittsburgh - March 2011
Los Angeles - Summer 2011
Nikolaj Contemporary Art Center, Copenhagen - Fall 2011
Istanbul, Turkey - Fall 2011
Melbourne, Australia - 2012
To see more on Riley Harmon click here
---
Love is in the air! 5 Reasons To Love Fe.....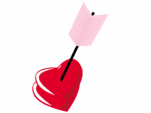 SUPPORTS regional artists by increasing their visibility through exhibition opportunities
CREATES community based art programs that establish a forum for active dialogue between the artistic community & the community at large
PRODUCES nationally recognized exhibitions and catalogs

ENCOURAGES PA artists to stay in PA to propel us into the heart of the national art community
BUILDS a home for regional artists by creating a respected and well established gallery
---
2011 Exhibition Schedule
1/21-3/8 "Getting Closer" curated by Lindsay Howard
3/18-4/23 curated by Vicky Clark
4/29-6/11 curated by Felicia Feaster
6/24-7/30 curated by Joshua Tonies
8/12-9/17 Call for Curatorial Proposals
9/23-11/5 curated by Katherine Talcott
11/11-12/23 curated by Ingrid LaFleur
---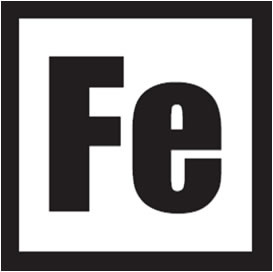 Our
mission
is to propel Pittsburgh into the heart of the national art community by providing exhibition opportunities to emerging and mid-career artists. Our
goal
is three-fold: to increase the visibility of regional artists; to enhance the art community by showcasing regional artwork along with bringing national and international artists' work to Pittsburgh; and to better serve Allegheny County by linking under-served non-art related populations with local artists to develop community based art programs which revolve around a visual art exhibition that promotes awareness through symposiums, poetry readings, workshops and performance art..
Contact Us:
address
~ 4102 Butler St. Pgh PA 15201
email
~ info@fegallery.org
website
~
www.fegallery.org
like
us
~
facebook.com
...
If you are reading this post anywhere other than the Pittsburgh Art Blog which is www.PittsburghGalleries.blogspot.com it means the content has been stolen.
Editorial content from this blog cannot be reposted in any way without the express permission of the blog admin, richard gott byerly.
...
The Pittsburgh Art Blog
The Pittsburgh Art Blog features selected pittsburgh artists and upcoming exhibits with photos from the artists and galleries. since the major press outlets do not go beyond a directory listing of exhibits, blogs are needed to promote pittsburgh artists and their work. the blog also calls attention to the inferiority complex of pittsburgh art and how it's perpetuated by the major players in town. Started on August 20,2007. pittsburgh area galleries and art venues are listed at the sister site www.PghGalleries.com.
the blog and website are volunteer projects from fine art photographer and pittsburgh artist advocate rick byerly.